International economics certification course by Dr. Vijesh Jain takes you to a field of study which assesses the implications of international trade in goods and services. And it also reveals about the international investment. There are two broad sub-fields within international economics: international trade and international finance. Both international trade and international finance are highly influenced by the role and policies adopted in WTO and various Regional Economic Cooperation (REC) agreements which forms several types of Trading Blocs in this world. This course is designed to explain this role and impact of WTO and Trading Blocs on the international economics and way businesses are affected. At the end India's status in the WTO and RECs is discussed.
eBizee.com brings to you premium courses online which are related to international business, entrepreneurship and business management. Courses are always tested for quality purpose. Your feedback, review and ratings are more welcome.
Topics covered
Basis of International Economics
Most popular economic theories explaining the foreign trade
Porter's / Rugman's double diamond model
Most important trading blocs in the world today
Several stages of regional economic cooperation (RECs)
Free trade agreements: Pros and Cons
World Trade Organization
World Trade Vs GDP (Production) growth under WTO
Economic impact of WTO explained
Impact of global trade and investments
Trading Blocs trends
The present state of EU trade
Factors affecting regional economic cooperation (RECs)
How does WTO operate and function?
Objectives of WTO
Popular case studies related to WTO
India and International Economics
Future projections of world economy in the midst of COVID 19
Name of the instructor: Dr. Vijesh Jain, IIFT alumnus, Professor
Highlights of the International Economics Certification Course
A 2 weeks self paced online course
Anytime anywhere pedagogy
Comes with eBizee quality seal
Verified digital certificate along with grade sheet
Highly researched original concepts
eBizee alumnus community membership (coming soon)
Daily learning commitments: 1 to 2 hours.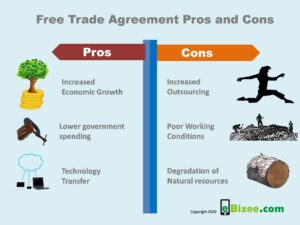 TO KNOW MORE DETAILS PLEASE CLICK HERE
Know more about the instructor Dr. Vijesh Jain